About Us
Main Content
About the SIU School of Architecture
We remain steadfast in our goals to enable our students to become active, energetic design leaders who celebrate our multicultural bearings, respect and preserve the greater environment, and create innovative solutions toward beauty, betterment and overall well-being at many levels of engagement.
Director's Message
Our Mission
Our Commitment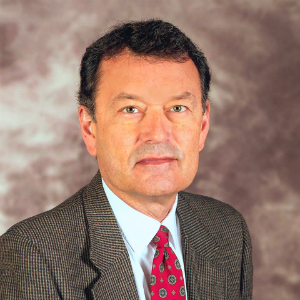 ROLANDO GONZÁLEZ-TORRES. PhD, AIA Architect
Interim Director
School of Architecture
From the direction of the School of Architecture, I thank you for entering this page. Here we house the Architectural Studies (BS), Master of Architecture (MArch), Interior Design (BS), and Fashion Design and Merchandising (BS) programs. The School of Architecture strives to achieve and sustain educational, research, and creative excellence, to serve and transform our society and communities, to nurture the environment, to build our career path, and to catalyze our aspirations, skills, and knowledge toward the greater public good and welfare.
In our school, academics break free from traditional models to give life to experiential learning that is closer to the reality of the world. Our programs are designed to develop a variety of creative fields, and our dedicated faculty and staff drive innovation through hard work, research, and devotion to flexible curricula. Our teaching-learning philosophy encourages our students to open new paths to success, developing in them not only solid foundations of knowledge, but also critical thinking.
The creativity promoted in our students transcends their academic work and is also reflected in multiple forms of representation and events. I am particularly enthusiastic about the student work displayed on our website: it is a reflection of what we usually do at school and the atmosphere we breathe here. On this site, you will also be able to meet our faculty, staff and alumni, and experience their inspiring stories and achievements. Collectively, everyone in our academic community is very passionate and optimistic about a promising future, not only for themselves as graduates, but also for those generations to come.
We are now part of a new College, and going forward, we are working to maximize the links between our programs, both internally and externally. As the faculty of architecture, interior design, and fashion design programs at a major research university, we know we have incredible opportunities to pioneer research and creative practice that address timely issues of social and environmental justice. Please take a look at our community collaborations section to learn more about how we are engaging in various activities with a sight toward addressing pressing societal challenges.
Our learning spaces are inspiring. We have comfortable classrooms, large open studios, state-of-the-art technology, and welcoming spaces to connect and meet. In addition, our laboratories and workshops enable all kinds of creations, from sewing to carpentry, and digital production based on laser cutters, 3D printers, or CNC machines. Located at the "front door" of the SIU Carbondale campus, Quigley Hall is the site of the School of Architecture, a bridge to the community with an ongoing series of public programs, including featuring lectures and exhibitions from some of the creative thinkers most innovative today. I invite you to visit us in southern Illinois to experience all that our School of Architecture and this vibrant city has to offer, or take a tour of our facilities online. We look forward to welcoming you, in person or virtually, to this exceptional place.