Main Content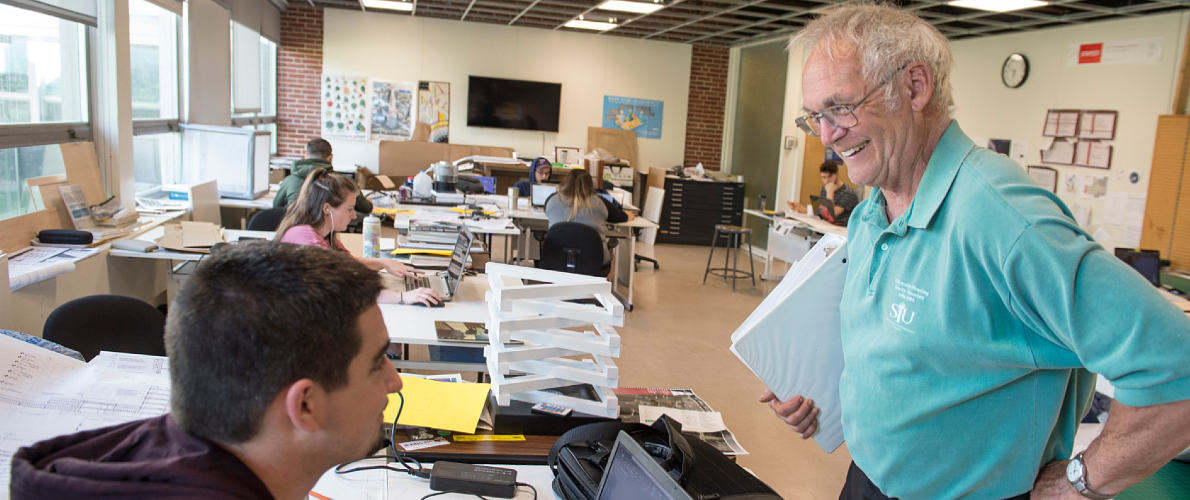 DESIGN is Transformative. CREATE more beautiful worlds.
Together we are building a community of creativity and scholarship in accordance with our common mission and greater societal purpose, further advancing the significance of design and its capacities for high-impact, performance-driven, and very real-world socio-environmental transformations.
The SIU School of Architecture fosters academic experiences that provide grounded foundations and prepare our high-achieving students for life-long career journeys in Architecture, Interior Design, Fashion Studies, and/or Construction Management and Operations. We remain steadfast in our goals to enable our students to become active and energetic design leaders, who celebrate our multicultural bearings, respect and preserve the greater environment, and create innovative solutions toward beauty, betterment and overall well-being at many levels of engagement. An advanced degree in design can lead to many professional career and even personal paths, be it an artist, a designer, an entrepreneur, an innovator, a community leader, or even game-changer toward new world paradigms.
Our Undergraduate Programs
We offer bachelor's degrees in:
Our graduate program
We offer a master's degree in Architecture (M.Arch.), available in the following formats: